Board of Directors
Dakotaland Federal Credit Union is governed by a seven-member Board of Directors. Directors are Credit Union members who are unpaid volunteers elected by the membership. These dedicated individuals set the direction of the Credit Union and set policies the Credit Union's management and staff follow in achieving our mission and vision.
Board Members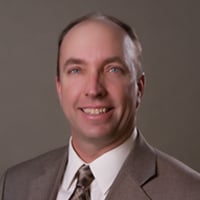 Lance Howe
Chairperson of the Board
Lance Howe is a Tulare High School graduate with an Agricultural Education and Agronomy Degree from South Dakota State University. Residing in Redfield, Lance is employed with the Natural Resources Conservation Service as a Soil Scientist Regional Project Supervisor. Lance and his wife, Shirley, have two children: Jordanne and Dalton. Mr. Howe served on the Turtle Creek Federal Credit Union Supervisory Committee from 2006-2010 and was Chairman of the Supervisory Committee from 2009-2010. Lance also served on the Turtle Creek Federal Credit Union Board of Directors from 2010-2011 and was the Chairman of the Board of Directors during the merger with Dakotaland Federal Credit Union. Lance is currently serving as Chairman of the Board.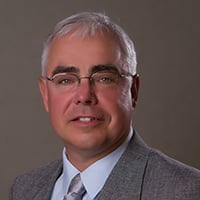 Randy Meendering
First Vice Chairperson of the Board
Randy Meendering is a native of Rock Valley, IA. Randy and his family moved to Huron in 1989 and he is the CEO for Huron Area Center for Independence. His job responsibilities involve development, planning, budgeting and managing employees. Randy has always appreciated the service and resources that Dakotaland makes available for his organization and employees. Randy has been active with Kiwanis, Greater Huron Development, the Huron Chamber, First United Methodist Church and the SD Association of Community Based Services. Randy and his wife, Susan, reside in Huron. In his spare time, Randy enjoys spending time with his family, fishing and doing home improvement projects.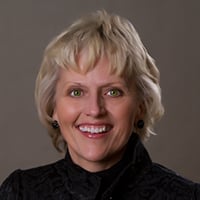 Bonnie Geyer
Secretary of the Board
Bonnie Geyer has dedicated her career teaching youth and adults statewide about the value and importance of Credit Unions and other types of cooperative businesses. Ms. Geyer grew up on a farm in the Manchester area and graduated from Iroquois High School. She has a business degree from Northern State University and a business education degree from Huron University. Bonnie currently serves as the Secretary of the Dakotaland Federal Credit Union Board of Directors. Prior to that, she served on the Supervisory Committee from March 1998 until her election to the board in 2004. Bonnie is a member of the Huron Chamber Ag Committee and is a 2002–2003 Leadership Huron Graduate. She is also a member of the American Legion Auxiliary, Association of Cooperative Educators and PEO.
Paul Aylward
Board Member
Paul Aylward was raised on a farm near Boyer, Iowa. He graduated from Ar-We-Va High School in Westside, Iowa and also attended Huron College in Huron, South Dakota. Aylward proudly served in the United States Army before making a 15-year commitment to Huron Armour and Company beginning in 1968. It was at that time Paul became a member of the Armour Federal Credit Union. Mr. Aylward was also the Executive Director for the American Federation of State, County and Municipal Employees Union Council 59 through 2012. Most recently, Aylward served two terms as Mayor of Huron. Paul has been a tireless community advocate, giving his time to numerous committees, boards and organizations over the decades. Paul currently resides in Huron with his bride of 54 years, Mary Baum. The Aylwards have two grown daughters and five grandchildren.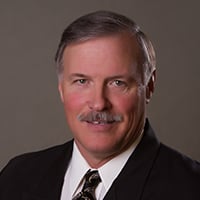 Bob Curtis
Board Member
Bob Curtis is a Redfield High School graduate and earned his Bachelor's degree in Wildlife and Fisheries Science from South Dakota State University. He has been employed with Game, Fish and Parks for 30 plus years and is currently a Wildlife Damage Specialist and Wildlife Biologist. He and his wife, Brenda, of 24 years have two children, Summer and Ryley along with two grandchildren. Mr. Curtis has served on the Board of Directors at Dakotaland Federal Credit Union for six years. One of the things Bob most enjoys about being on the Board of Directors is being able to interact and be of service to not only our members, but staff and management.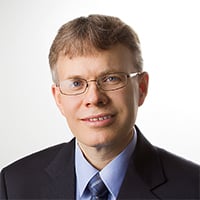 George Langelett
Board Member
Dr. George Langelett joined South Dakota State University and Dakotaland Federal Credit Union in 2002 after teaching for three years at the University of Wisconsin-La Crosse. Dr. Langelett was promoted to Associate Professor in July 2006, and to Professor in July 2011. From 2006 to 2010 Dr. Langelett was a General Partner at Dakota Financial Research, where he worked as a Forensic Economist and a Business Valuation Analyst. George and his wife, Lara, reside in Brookings. Langelett joined the Dakotaland Board of Directors in 2018.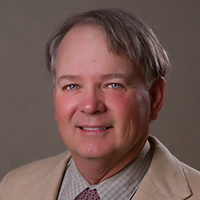 Robin Olson
Chairman of the Supervisory Committee
Robin served as Chairman of the Board for 23 years from 1993 to 2016 and currently serves as the Second Vice Chairperson of the Board as well as Chairman of the Supervisory Committee. Robin graduated from Wolsey High School and then served four years in the United States Air Force. He later went into business with his father and brother. Robin has been a partner of the family operated, Olson Construction, for the past 25 years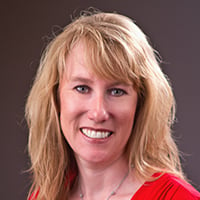 Alisa Lutter
Supervisory Board Member
Alisa Lutter grew up on a farm near Raymond, SD and attended elementary and high school in Clark, SD. She attended college at Stenotype Institute in Sioux Falls, SD. Ms. Lutter moved to Redfield in 1994, at which time she became a member of Turtle Creek Federal Credit Union. Alisa is married to Joe Lutter and they have five children. The Lutter family resides on a farm near Zell, SD. In 2007 Alisa received her real estate license and purchased Williams Realty, which later changed its name to Lutter Realty. Joe and Alisa are also involved in the family auction business "Lutter & Associates". Lutter was serving on the Turtle Creek supervisory committee for two years before merging with Dakotaland Federal Credit Union. Alisa has agreed to continue her commitment to the Credit Union and maintain her position on the supervisory committee.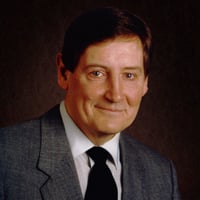 Ron Roy
Supervisory Board Member
Ron Roy has been a volunteer at Dakotaland Federal Credit Union since 1983 and a member of the Credit Union for 32 years. Ron is employed by LSI in Alpena. Mr. Roy has also worked for Riverside Manufacturing, Dakota Pork, Swift Independence and Armour Foods for a total of nearly 20 years in the meat packing industry. Ron Roy currently serves as Treasurer of the Board and has served for 28 years. Ron and his wife Laurie have five children between them and love spending time with their children and seven grandchildren. Ron and Laurie reside in Huron.