Become a Member
A Credit Union exists to serve a specific group of people, such as a group of employees or the members of a professional group. This is called a "field of membership".
Eligibility/Field of Membership
There are several ways to qualify for membership at Dakotaland Federal Credit Union. One way is through our field of membership which includes all those that live, work, worship or attend school in the following counties:
Aurora
Day
Jerauld
Beadle
Deuel
Kingsbury
Brookings
Faulk
Lake
Brown
Grant
McCook
Brule
Hamlin
Miner
Buffalo
Hand
Moody
Clark
Hanson
Sanborn
Codington
Hyde
Spink
Davison
Hughes
Sully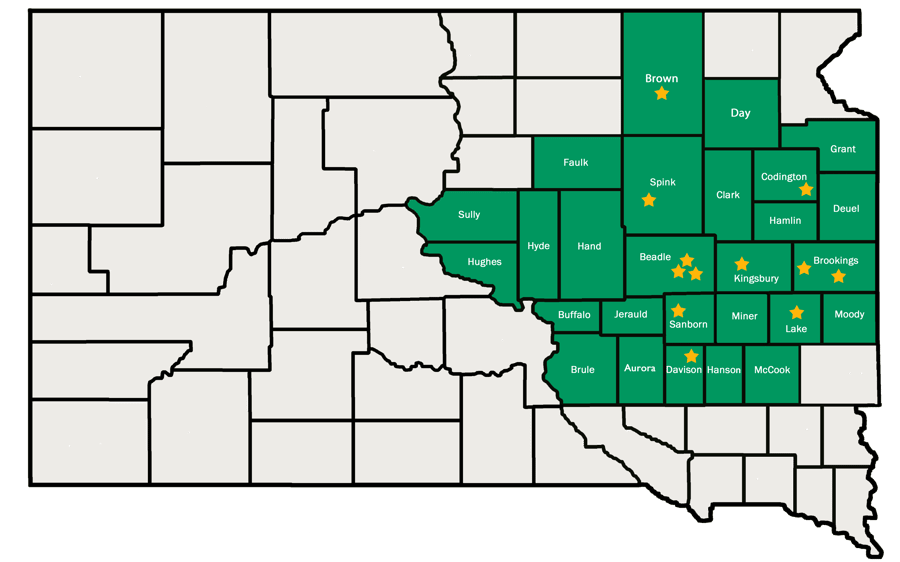 Contact Us
Have more questions regarding our Field of Membership or Eligibility? Let us know!